512 Industrial Park

Parkland, Washington

Panattoni Development Company asked Paul McCormick to develop this site which had sat vacant for over a decade unable to be developed due to both the environmental restrictions of having protected oak trees as well as restrictions from the airport overlay zone imposed by the nearby McChord Air Force Base.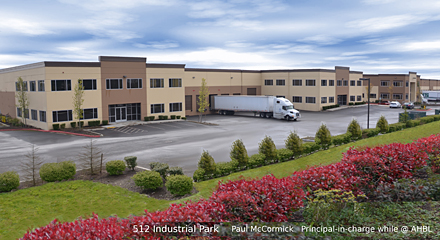 Paul negotiated with the Air Force to allow the proposed use and negotiated an acceptable settlement for the oak trees with the City, thereby making this site developable. He designed a 200,000 SF facility along with a smaller 65,000 SF facility; both designed as either single tenant or multiple tenant flex spaces. The project was a great success leasing up quickly. Paul McCormick was the Principal in Charge, completing this project in 2006, while CEO of AHBL.