Company News



WRPA Conference 2016, Everett, WA
Jesse, Geoff, Katie and Sara are busy setting up for the WRPA 2016 Conference in Everett, Washington. All visitors and exhibitors are invited to enter the ORB raffle to win 3 Seattle Sounders tickets for the next match at CENTURYLINK Field, on May 7th at 7pm, when they will meet the San Jose Earthquakes. Game details are available at: www.soundersfc.com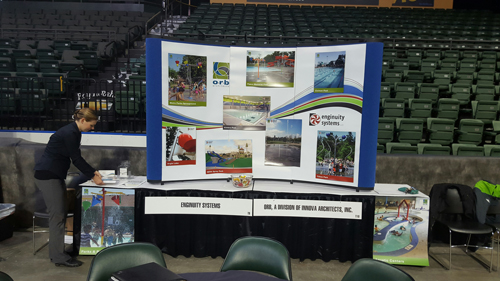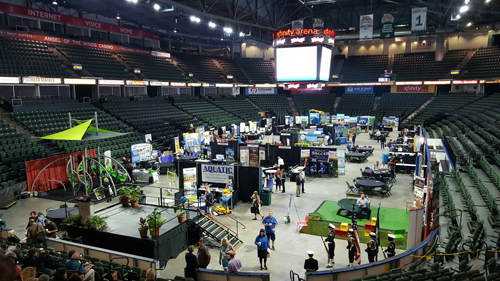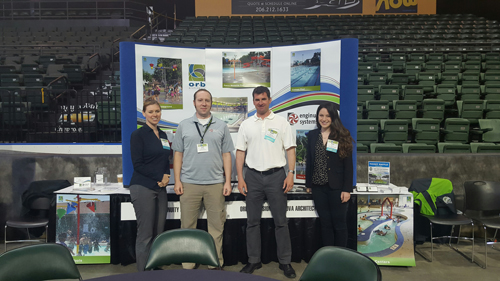 ATTENTION REGISTERED ATTENDEES - Great News!
You are automatically registered into our raffle. But, you are free to enter one more time with your business card at the ORB booth. Just give your card to Sara or Geoff to increase your chances of winning 3 tickets to this game (one card or entry per person on site). The final drawing will be held at noon tomorrow (May 5th), and the winner will be posted on our INNOVA and ORB websites in the NEWS section, plus our Facebook pages!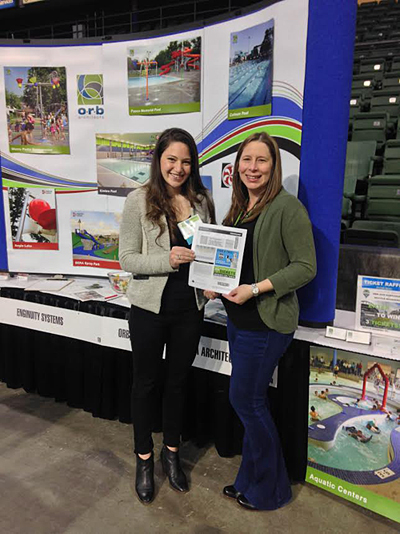 CONGRATULATIONS RAFFLE WINNER! Kristen Froseth, Mill Creek Recreation Department.
---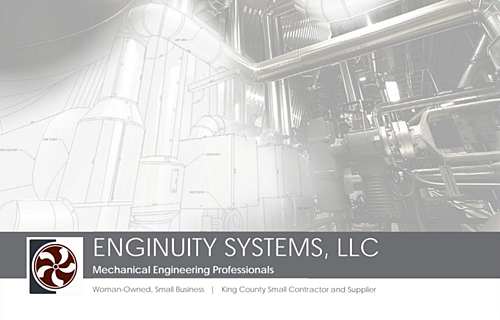 Download this PDF brochure. Bookmark their web site..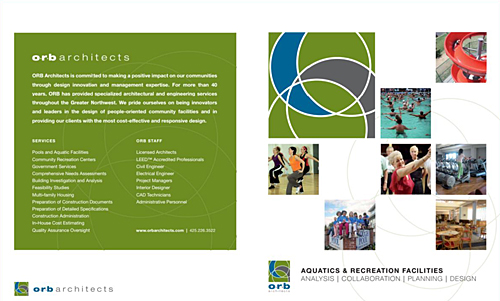 Download this PDF brochure. Bookmark their web site..


Directions and Parking Information
The Edward D. Hansen Conference Center at XFINITY Arena at Everett and is conveniently located in downtown Everett at the crossroads of Hewitt and Broadway, just blocks from Interstate 5. The address is 2000 Hewitt Avenue, Everett, WA 98201. You can view driving directions and parking on our website. There are several complimentary parking spaces within walking distance of the arena but if you need longer term parking, the Snohomish County Garage at the corner of Wall & Oakes, will be open 7:30am - 8:30 pm on May 4th and 8:00am - 4:30 pm on May 5th. Also, the Hewitt Avenue Parking lot is located directly across the street from the Conference Center and does not have limited hours but it is not staffed.
---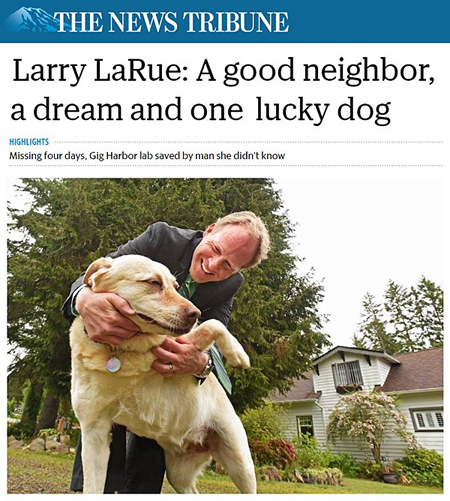 INNOVA Founder and CEO, Paul McCormick follows a dream to save a dog.
(Click on image to read full story)
---
AWARD WINNING HOUSING PROJECTS - ARMY & AIR FORCE

As the Military Project Director, John has also managed projects, as part of a larger team, that focused on Construction Management QC from start through to completion on major projects. As the ORB brand we have also designed and built "award winning " multi-family housing developments like Siku Basin Army Base, Fort Wainwright, Alaska, Denali Village Army Family Housing, Fort Wainwright, Alaska and most recently, all 4 phases for the largest family housing project at Eielson Air Force Base, Fairbanks, AK. All homes, in each development, were designed for high durability and required little maintenance using the latest understanding in sustainable building and energy efficiency.

The homes were built in accordance with Leadership in Energy and Environmental Design (LEED) requirements and standards, and were designed to achieve a LEED Silver rating under the U.S. Green Building Council's "LEED for Homes" rating system. The system promotes the design and construction of high-performance green homes, which use less energy, water, and natural resources, create less waste, and are more durable and comfortable for occupants.

For Government expertise in IDIQ (Indefinite Delivery, Indefinite Quantity - contracting/procurement) and SRM (Sustainment Restoration Modernization) contracts contact John Patterson, Military Projects Director at 253-572-4903.
---
INNOVA IS RECRUITING TALENT
INNOVA is expanding its Tacoma office and recruiting high level development / project managers, project architects, architect interns, architect drafters and marketing talent. Significant and real personal career advancement opportunities are being created here, now. Pass this message to your colleagues and friends, so if there is anyone looking to advance in a fast growing company, they may contact us at info@INNOVAarchitects.com

---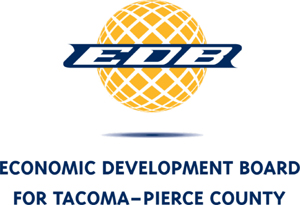 &nbsp


2016 EDB Annual Meeting
Wednesday, March 2, 2016
11:30am to 1:30pm
Greater Tacoma Convention and Trade Center

Brian Ludwig, INNOVA's Director of Industrial Development will be attending the EDB luncheon next Wednesday. Please seek him out if you would like to talk about INNOVA's role in Tacoma - Pierce County's economic development!
---
Mark your calendar and drop in to see Geoff Anderson at WRPA, May 4 & 5, 2016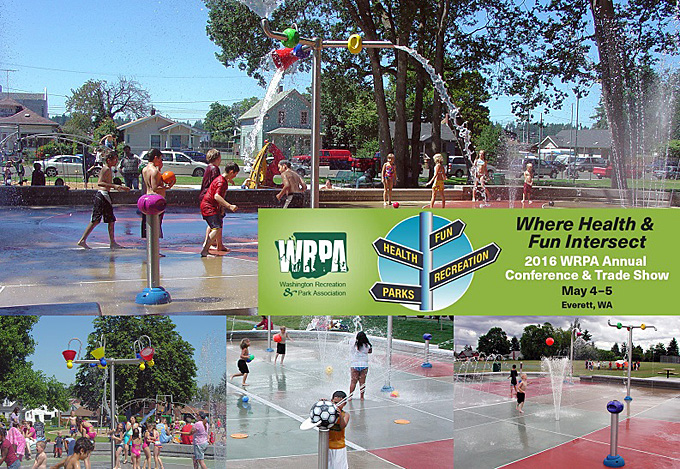 My team has been - and will continue to be - a member of WRPA because we share the belief that parks and recreational facilities are vital to the physical, social, and cultural health of our communities. Whether we're designing for a pool, a senior center, or a housing project, we consider the diverse aspects of a community and strive to enrich and strengthen its connections through our work. WRPA also shares our dedication to collaboration, a value that is critical both to understanding the fabric of the communities impacted by our projects and to designing innovative solutions. We are grateful for the opportunity WRPA conferences afford us to partake in excellent collaborative conversations with clients, vendors, and colleagues. Being a member of WRPA provides opportunities to renew our energies, motivates us to keep getting better, and reminds us to always consider how the work we do can better our communities.
---
Eielson Air Force Family Housing
Fairbanks, Alaska

| | |
| --- | --- |
| | ORB Architects (now part of INNOVA Architects) and Osborne Construction Company design-build team completed this fast-track, four phased project which demolished 132 old, dilapidated, inefficient military family housing units and constructed 349 new homes and renovated 99 existing homes. Using modern design and taking into account the extreme climate this housing project provided comfortable, convenient, and appealing homes for the Air Force personnel and their families that serve our country in this Arctic environment. Capabilities Statement |

---
INNOVA Architects - DCT Fife, WA at Freeman Road
Two adjacent buildings designed by INNOVA Architects, Inc. for DCT Industrial this year along Freeman Road in Fife. Both buildings are near completion and the spaces are actively engaged in tenant leases.
Building A, is a 152,325 SF Tilt-Up with 30' clear height, 26 dock doors and 2 at-grade doors.
Building B was designed as a 239,805 SF Tilt-Up with 32' clear height, 60 dock doors and 4 at-grade doors. What made the build of this shell exciting was changes required to accommodate the building's first tenant. Redesign during construction was carefully orchestrated among the team to add a new at-grade door and ramp.
INNOVA Architects provided site planning, architectural and structural design on this project while teaming with Barghausen for civil engineering and Soundview Consultants for buffer enhancements about Wapato Creek.
---
2016 - Current Industrial Projects in Progress




On Site Webcams
Bouchon Park - Architectural and Structural
Walla Walla, WA: &nbsp &nbsp Webcam: NW View &nbsp &nbsp Webcam: NE View
Des Moines Creek Business Park - Structural
Des Moines, WA: &nbsp &nbsp Webcam: W View &nbsp &nbsp Webcam: SW View
Six Kilns Distribution Center - Architectural and Structural
Sumner, WA &nbsp &nbsp Webcam
Sumner West Distribution Center - Architectural, Structural and Civil
Sumner, WA &nbsp &nbsp Webcam
---
Linden Village to meet growing demand for senior housing (August 2015)
The owner proposes the construction of a new 6-story assisted living facility with 100 planned living units. This facility is to be professionally operated to provide 24-hour secure care and other services for senior residents.





Articles:
Daily Journal of Commerce article
New Senior Housing Community in North Seattle
In the Pipeline: Senior Housing Construction Projects


---
MetLife teaming up with Panattoni on $63M warehouse developments (October 2014)
Insurance giant MetLife said it and Panattoni Development Co. are investing nearly $63 million in three new industrial parks totaling more than 900,000 square feet. One is Des Moines Creek Business Park south of Sea-Tac Airport and the others are in Sumner.
Articles:
Daily Journal of Commerce article


---
New Home for Kenmore Camera (December 2013)
Kenmore Camera's New Location is part of Kenmore Village redevelopment area.
RENTON, Washington—December 5, 2013—ORB Architects is proud to be the designer
of the completed new home for Kenmore Camera in Kenmore, Washington.
Articles:
Seattle Daily Journal of Commerce Article 06-07-13
Additional Project Information


---
INNOVA Architects designs new 30,000 SF Kenworth truck sales and service center (August 2013)
Lakewood, WA: INNOVA worked with the owner to coordinate locations for crane design, truck work benches, ceiling mounted hose stations, tool areas, transmission rebuild areas, grease recycle area, wash bay, water recycle system, and a state of the art new technology for Liquid Natural Gas (LNG).



Articles:
Kenworth Truck Company News Release
Patch.com news article
---
Woodland Park Zoo Bamboo Forest Reserve Grand Opening (May 2013)

Phase 1 design complete for new small-clawed otters and tropical aviary for birds exhibits.

RENTON, Washington—May 4, 2013—ORB Architects and Studio Hanson/Roberts completed Phase 1
design of the new small-clawed otters exhibit, kids' camp nature area, and the tropical
aviary for birds. The grand opening of the exhibit was May 4, 2013.
Articles:
Full Article
Additional Project Information
---
ORB's Eielson AFB Housing first LEED Gold project in Alaska (January 2013)

ORB designs first housing project in Alaska to earn LEED Gold certification.
RENTON, Washington—January 2, 2013—A portion of the 349 new housing units in the Century Park
North and Galaxy Heights neighborhoods at Eielson Air Force Base, near Fairbanks, Alaska, have
been certified LEED Gold by the U.S. Green Building Council. ORB Architects was the architect
and Osborne Construction Company was the contractor. This is the first project in Alaska to
earn LEED Gold.
Articles:
Full Article
Additional Project Information