Denali Village Army Family Housing

Ft. Wainwright, Alaska

Denali Village was built for U.S. Army families as a design-build collaboration with Osborne Construction Company. The new housing development is located at Fort Wainwright, in Fairbanks, Alaska. The scope of work included conceptual plans for the entire site, including associated supporting infrastructure. The two-story quad-plexes consist of 200 new 3- and 5-bedroom housing units.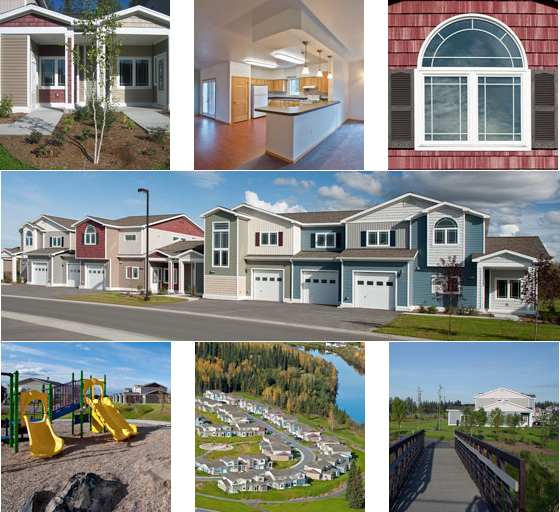 In response to the Army Corpsí desire to create more interesting and comfortable homes for Army families, we designed the housing buildings to include unique and welcoming characteristics for each individual unit. Striving to depart from a repetitive row-house appearance, we combined alternating unit plans, color schemes, and patterns to achieve a varied look and scale to what would otherwise be a long building of repeating elements.
ORB Architects, now part of INNOVA Architects, was involved in all aspects of the project, including providing full architectural design services and conducting site visits, site planning services and construction administration.
KEY PROJECT FEATURES:
Design and construction of 200 Total Family Housing Units
Site Development for Utilities, Roads, Sidewalks
Two Age-Appropriate Play Areas
Two On-Site Mechanical Buildings Designed to Blend into Surrounding Streetscape
Construction Cost: $117.5 million
Completion Date: September 2009