Grays Harbor YMCA: Community Recreation & Aquatic Facility

Grays Harbor, Washington

ORB Architects, now part of INNOVA Architects, and Vic Davies Architects prepared the plans and specifications for the new 57,000-square-foot YMCA indoor recreation center in Grays Harbor. The aquatic facility includes an 8 lane competition pool, a 3,574-square-foot family wave pool, a water slide, dressing rooms for men and women, plus 6 family dressing areas. The recreation facility includes a 4,000-square-foot exercise room, a 7,400-square-foot gymnasium, a 500-square-foot aerobics room, 3 racquetball courts, a café, a child care room and an administrative wing.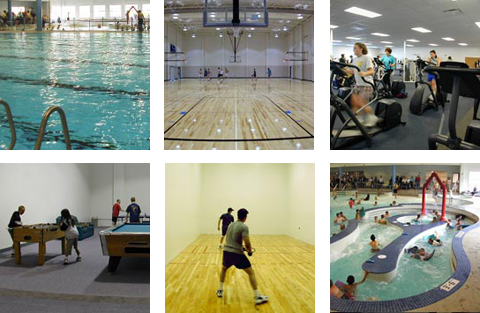 SQUARE FOOTAGE:
Building Area – 57,000 SF
Pool Water Area – 8,092 SF
8 Lane Competition Pool – 4,350 SF
Wave Pool – 3,574 SF

KEY PROJECT FEATURES:
Men and Women Dressing Rooms
6 Family Dressing Areas
Exercise Room
Aerobics Room
3 Racquetball Courts
Gymnasium
Lobby/Reception Area
Administrative Offices
Meeting Rooms
Child Care Area
Café
Lazy River Feature
Waterslide (300 lineal ft)