Helly Hansen - SeaPORT Building A

Sumner, Washington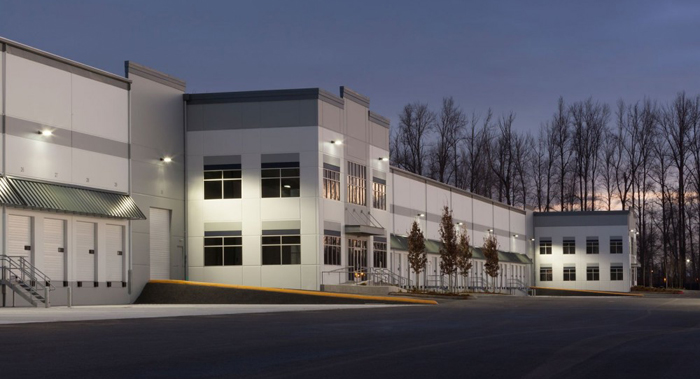 Helly Hansen takes space prior to completion
Project SF 333,180; Project Acres 24.45
Paul McCormick, INNOVA's CEO, was the Principal in Charge and provided architectural and structural engineering for this 330,000 SF distribution center. Paul Master Planned the building as part of a larger industrial park, taking into account that the property needed to be re-zoned. The property had to be annexed into another city, and Paul coordinated the dedication of the property to the city for roads and wetlands. Paul McCormick designed the buildings and utilized engineering creativity to omit X-braced frames and use concrete sheer walls instead.

Brian Ludwig, INNOVA's Director of Industrial Development, contributed greatly to this facilityís pre-design, and in the City of Sumnerís design review process. He provided permitting for architecture and civil and structural engineering, as well as construction documents, value engineering, quality control and ongoing coordination with the contractor, landscape architect, and sub-consultants.
About Helly Hansen
Helly Hansen is an international retailer and producer of textiles and gear for sports and work on the ocean and in the mountains. Two years ago Helly Hansen had five distribution centers. Now, they have two: one DC in The Netherlands and one in Auburn, WA, south of Seattle. By centralizing distribution they have reduced their stock levels and overhead cost. They are also more flexible in allocating stock through their sales channels. Helly Hansen founded in Moss, Norway, in 1877, continues to protect and enable professionals making their living on oceans and mountains around the world.