Kona Assisted Living Facility

Kona, Hawaii

This facility is a new 4 story building with 101 units of assisted living and memory care. The project is phase 1 of a 2 phase project which will also include skilled nursing and independent living, with a total of more than 200 units. The staff at INNOVA has designed over $700 million in senior care projects.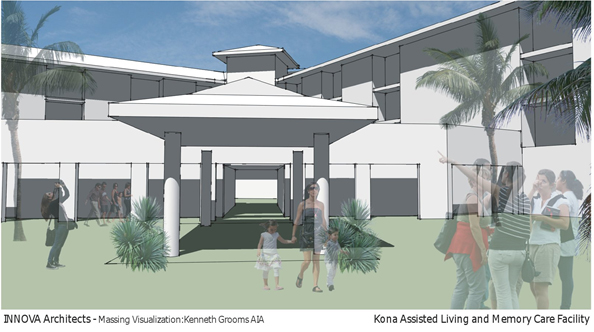 ASSISTED LIVING
Assisted Living is a long-term care option that combines housing, support services and health care. Assisted Living provides care for those who no longer are comfortable live independently. The level of care needed may range from needing only minor assistance for example to take residents shopping or to offer cooked meals on location to more involved care such as helping to dress, get in bed or be wheeled in a wheel chair to their next activity. Besides the living units, the facility is equipped with a salon, arts and craft's room, a theater, a snack bar, the lobby area, a lounge for reading or visiting, and a dining hall.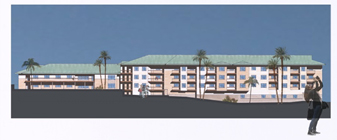 &nbsp &nbsp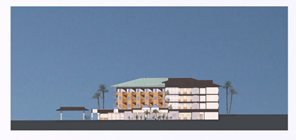 MEMORY CARE
Memory care allows a person experiencing memory loss to maintain a level of independence while relying on the safety and security of being in a residential facility with a professional staff. Memory care is designed for people with a level of impairment making it unsafe to continue to live at home, but who do not require the intensive care of a skilled nursing facility. The memory care residents need a higher level of care, maybe not for physical assistance, but rather for supervision to help them if they do not remember where they are.

INNOVA Architects are experienced in Senior Housing projects
55+ and Socially Active
Independent Living
Assisted Living
Long-term Care
Memory Care

We are uniquely qualified to design the best Continuing Care Retirement Communities (CCRC).
Our architects, engineers, land development specialists, planners, designers and project managers are all highly experienced in specialized and related medical facilities and wellness areas. INNOVA Architects integrated areas of expertise contributes to creating and designing suitable living and medical environments from small apartments, beautiful parks, exercise areas and pools to hospitals and long-term care facilities. Our integrated areas of specialization and knowledge serve a wide range of needs and requirements from the 55+ socially active and independent living communities to those needing assisted living accommodations, long-term, or memory care.