Northwest Door

Frederickson, Washington

INNOVA CEO, Paul McCormick was hired by Northwest Door to develop a new 290,000 SF
manufacturing plant and corporate headquarters located in Frederickson, WA.
Northwest Door was then in a facility in South Tacoma and had outgrown the facility
which included half a dozen buildings randomly located across the property.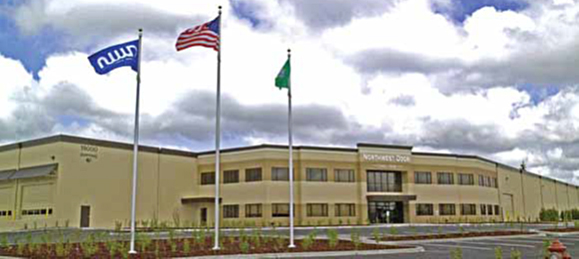 We recommended the owner analyze his manufacturing process and allow us to design a facility
around his most ideal product flow. We hired Pinnacle consulting to assist in evaluating the
most efficient manufacturing process and the owner was thrilled with the results.
Foushee Construction was selected as the design build team contractor to build the facility.
"We couldn't be happier with the performance of our design build squad and the quality of
our new building. I have said on several occasions that we were very glad we selected the
right team. Building our new plant has been a pleasant and rewarding experience!"
Steve DeWitt, CEO Northwest Door