INDUSTRIAL DEVELOPMENT
STARTING AN INDUSTRIAL PROJECT IN THE PACIFIC NORTHWEST?
If you are thinking about purchasing land and building an industrial warehouse, distribution center, or manufacturing plant in the Pacific Northwest - Call INNOVA today! The best time to invite us into the planning process is before you make the land purchase. Call 253-572-4903 to schedule a informative meeting and you will learn why!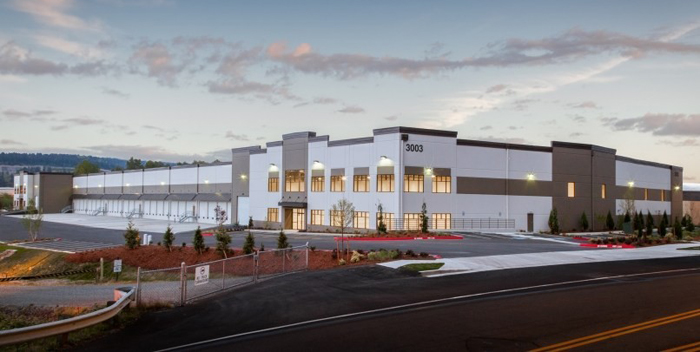 INNOVA is a multi-disciplinary design firm that continues to lead in areas such as environmental sustainability by designing our buildings to be efficient, and compliant, with LEED standards. INNOVA provides sound data to enhance the design and development process and implement execution across the entire architectural, engineering, design, construction and planning landscape.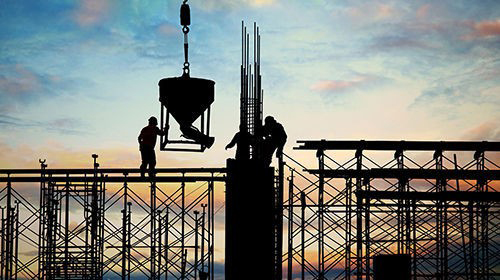 PUBLIC AND PRIVATE SECTOR EXPERTISE
Working with developers our practical realism, responsiveness and timely communication, plus focus on the bottom-line is key in helping to make projects work efficiently. Plus, as a proactive team member the value engineering ideas we bring to the table throughout the project life-cycle always provides a better return for our clients. It is indicative of our cooperative and collaborative approach that help our clients make informed business decisions.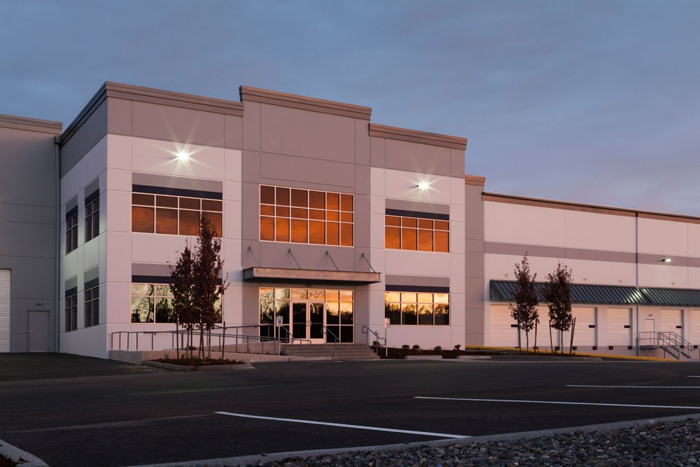 INNOVA's INDUSTRIAL EXPERTISE CONSISTENTLY BENEFITS PRIVATE AND GOVERNMENT DOD CLIENTS
Throughout every project cycle we help clients navigate a myriad of obstacles such as feasibility studies, planning, and permitting. We design industrial warehouses, manufacturing plants, distribution centers and aviation facilities, as well as, retail and service centers, for large trucks and farming equipment.
CIVIL, STRUCTURAL AND VALUE ENGINEERING
INNOVA provides cost-saving guidance, which begins with property evaluation, selection, and purchase. We are also a civil engineering firm, with land-use planning expertise, and design services for tenant improvements. We offer seamless end-to-end services that produce great results - on schedule. This includes extensive experience with design-build, distribution, production workflow, mechanization, automation, maintenance, and retail / service centers.

LEED certification is always an option for clients, upon request, in the planning process. Simplicity, effective solutions, and efficient outcomes are the results of listening carefully to our client and communicating well with our staff and teaming consultants. It shows in the perpetual improvements that are the direct result of cooperative collaboration with the same consultants over many years. We are known for building similar relationships with our clients.

For example, one KPI (key performance indicator) that we use as a measurement would be the number of RFIs (request for information) that we record per building. These RFIs are usually very low and directly related to construction details that impact efficiency in cost. This process evolves over the duration of a teaming relationship between the architects, engineers, and general contractors. One relationship, which has grown over 25 years, has produced single-digit RFI's, per building, designed and built. At INNOVA it is about the trust, integrity, and confidence we have in each other and our team that helps contribute to a positive outcome.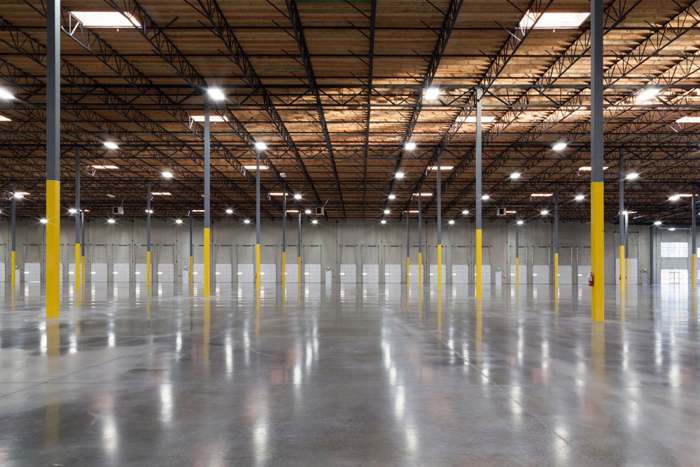 "SUPERIOR QUALITY CONTROL TRANSLATES INTO DELIVERING THE DESIRED PRODUCT ON TIME AND WITHIN BUDGET - CONSISTENTLY!"
~ Paul McCormick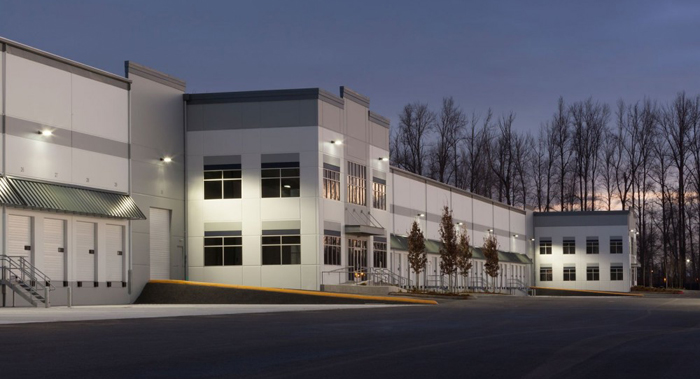 ACHIEVING SUCCESSFUL RESULTS FOR THE SAKE OF COMMUNITY Another benefit of working well with so many different professionals in the AEC industry (architecture, engineering, and construction), is the quality of the people, and their generosity and willingness to help support causes that matter to our communities. It's not just about developing and building tangible structures, it is about creating an eco-system that is all-inclusive and helps to meet social needs, promotes waste reduction, and helps our community thrive.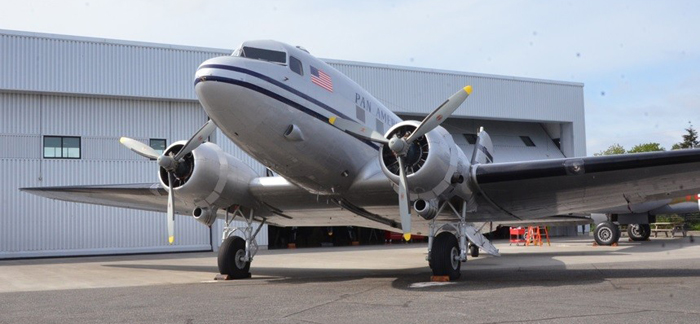 Industrial Warehouses, Manufacturing Plants,
Distribution Centers & Aerospace Facilities

Click on image for additional information.


We are building a facility for Washington Tractor in Sumner. The facility can be seen at 1:31 into this new brand video. We are also proud to honor those who work the longest of days.



INDUSTRIAL WAREHOUSE PROJECTS

Sumner West Valley - A 117,870 SF Tilt-Up with 30' clear height, 27 dock doors and 2 at-grade doors.

DCT Fife Building A - A 152,325 SF Tilt-Up with 30' clear height, 26 dock doors and 2 at-grade doors.

DCT Fife Building B - A 239,805 SF Tilt-Up with 32' clear height, 60 dock doors and 4 at-grade doors.
---
Tenant(s) / Client
Year /Project Name /Description
Project SF
Project Acres
2015 - Greenwater North Building G- Tarragon
Paul McCormick has master planned this since 1998. It was rezoned, then annexed. After 18 years it moved forward. We continue to plan the remaining 2M square feet.
141,000
6.93
2015 - Bouchon Park Building A+B
Walla Walla Wine Industry Client. 2nd largest producer of wine in WA State. This project is one of a kind, never done in WA State. We are designing a new park for wineries and suppliers. 2 buildings being built. 4 planned total. Corliss Estates Winery | October 31, 2015 - Union Bulletin | Development
223,200
11.14
2015 - Pet Food Experts TI- Fife Building A
Pet Foods, a national brand, takes space before construction ends. Pet Food Experts
3,700
2015 - Milgard TI-Fife Building B
Milgard, a national brand, takes space before construction ends. Milgard
2,460
2015 - Design Imports TI
Local home decor company took this building near end of construction. Design Imports
3370
2014 - Washington Tractor
New retail location built for John Deere. More information below. Washington Tractor | John Deere | PDF Project Sheet
35,000
5.50
2014 - SeaPORT Building A
Paul McCormick has master planned this since 1998. It was rezoned, then annexed. After 18 years it moved forward. First a 330,000 SF building to house Helly Hansen and others. Helly Hansen | March 2, 2016 - Daily Journal of Commerce | PDF Project Sheet
333,180
24.45
2013 - Auburn 44- DCT
Portland janitorial supply company located in Auburn, WA. Client - DCT is an Industrial Trust listed on the New York Stock Exchange. DCT Industrial
49,435
2.50
2013 - Mt Vernon Motortruck
Local trucking franchise improves environmental sustainability.
3,078
3.62
2013 - Sumner West Valley Distribution Center - Ave 55
Helped solve a business problem with an innovative sloped floor solution. Details below. | PDF Project Sheet
117,870
6.63
2013 - Lakewood Industrial Park 27- NWB
Wins AWARD from Econominc Development of Pierce County. Lakewood Industrial Park | Property Management | View Property | Award
136,300
6.07
2013 - Lakewood Industrial Park 28- NWB
Complete park to be 2.5 Million SF total. 65 Companies. 1,300 employees. Lakewood Industrial Park | Property Management | View Property | Award
268,300
12.39
2012 - YMCA PKC Remodels
3 New locker room remodels at Morgan, Korum and Lakewood Branches. YMCA | Morgan YMCA | Korum YMCA | Lakewood YMCA
15,145
2012 - Dupont Learning Daycare
Child care for military families. Owners teach pre-school. Dupont Learning Center | October 19, 2015 - How Will We Live Tomorrow | View Property
9,275
1.16
2012 - Valley Freightliner, Maytown
Helping local firm grow and expand into national franchise. Repurpose building. View Building | PDF Project Sheet
29,000
31.39
2012 - Kenworth Lakewood
New building for local company that expanded nationally. Kenworth | Kenworth Lakewood | Kenworth Project Page | August 8, 2013 - Fleet Owner | View Building | PDF Project Sheet
29,194
2.86
2012 - Orion Aerospace
Orion is a non-profit for work training and placement. Boeing Manufacturer of the Year. Orion Project Page | December 2, 2012 - Federal Way Mirror | View Building | PDF Project Sheet
92,960
6.56
2012 - Riverton
Helping Food Lifeline with their mission by doubling warehouse capacity. Food Lifeline | April 11, 2016 - King 5 News | View Building | View Property | PDF Project Sheet
193,585
8.85
2012 - Sumner South- DCT
Two tenants- Composite Solutions and Diono. Composite Solutions manufactures high-strength, lightweight composite structures and components for commercial and military aircraft, helicopters and business jets. Diono Child Safety Equipment that include car seats, strollers and travel accessories. Composite Solutions | Diono Child Safety Equipment | View Property
188,390
9.29
2012 - Tamarack
New building. We did Architectural, Structural and Civil Engineering work. View Property | Details below | PDF Project Sheet
159,250
6.78
---
| | | |
| --- | --- | --- |
| Kenworth Truck & Service Center | Northwest Door | Toray Composites America (TCA) |
| Columbia Beverage | Kilo 6 Hangars | Goodrich AeroStructures Integration Services Facility |
| Orion Aerospace | Port Commerce Center | Aldarra Corporate Park |
| Fife Commerce Center | 512 Industrial Park | Cedar River Corporate Park |
| Fed Ex Ground Facility | Helly Hansen Warehouse | |
---
&nbsp

&nbsp

West Valley Distribution Center, Sumner, WA
This project is a 117,000 SF distribution center for Avenue 55. Site challenges included wet lands and the fact it is a narrow site. We proposed obtaining grading easements on the north that were successfully obtained thereby allowing us to gain more building coverage, and he negotiated some variances with the city of Sumner in terms of fire hydrant locations and in terms of meeting the design guidelines, and also found ways to stay out of wetland previously thought would need to be impacted, all which helped our client in having a better pro-forma on this project.

---

&nbsp

&nbsp

John Deere - Washington Tractor, Sumner, WA
This project is a 35,000 SF new sales and service center for John Deere and is to be located along highway 410 in Sumner. We were able to research records and find a prior development agreement for the site, which the client was not aware of, which allowed our client to be vested and not need to treat 50% of his site for water quality, and to be vest and not need any storm detention.

---

&nbsp

&nbsp

Tamarack Distribution Center, Sumner, WA
This project is a 200,000 SF distribution center for Panattoni. Special Civil design issues included negotiations with the City of Sumner for R.O.W. dedications and easements, and our negotiations allowed us to gain more building coverage by granting an easement to the City instead of granting a R.O.W. We also worked closely with City of Sumner engineering staff regarding the City Design of the new street improvements that we are connecting to. Because of sensitive downstream "fish bearing streams" we had to design for enhanced water quality treatment of all storm water, but we were able to specify a system recently approved by DOE, to meet this requirements, with less expense than a traditional design.

---

&nbsp



&nbsp

Orchard Distribution Center, Tacoma, WA
This is a 550,000 SF distribution Center for Avenue 55, but is in the preliminary stages of design. The challenges include entitlement issues with dozens of easements on the title to be removed and or rewritten, INNOVA has been involved with these entitlement issues, meeting with Title Company, Tacoma Power and Water to get city owned utilities relocated, and meeting with the adjacent landfill to get easements and monitoring wells removed. Another challenge is to provide a new 600 foot long road improvement to provide better access.
---
ADDITIONAL INDUSTRIAL PROJECTS
Distribution Centers:
(100,000 SF to 900,000 SF each
Manufacturing Build to Suit
& Tenant Improvements:
Valley South Corporate Park Master Plan
Pioneer Packaging, Kent
Valley South Mowich Building
Truss Company, Sumner
Valley South Nisqually Building
Cooper Tire, Sumner
Valley South Sunrise Building
Post Trucking, Sumner
Valley South Cowlitz Building
Hud, Sumner
Van Dorens North
Michaels Distribution Center
Frederickson Dist. Masterplan
Western Beer, Sumner
Cloverdale Corporate Park
Cedar River Corporate Park
Six Kilns Distribution Center
Norvanco Building
Fryer Avenue Distribution
Sarvent Building
&nbsp
Brooks Sports
---
INDUSTRIAL AWARDS
Valley South Corporate Park - Industrial Development of the Year (SIOR 1998)
Valley South Corporate Park - Industrial Development of the Year (NAIOP 1998)
Centralia North Corporate Park - Industrial Development of the Year (SIOR 2006)
Centralia North Corporate Park - Industrial Development of the Year (NAIOP 2007)